SOLD OUT
Please sign up here to be notified of future weaving workshops offered by LTFAI.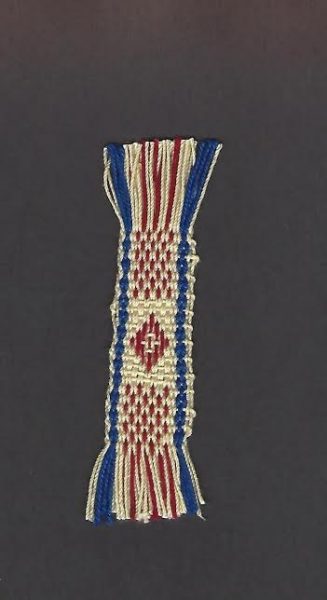 Learn how to weave a traditional sash (juosta) with skilled weaver and long time LTFAI member Kristina Pavilanis Gaputis. A sash will be woven during the workshop with the final use to be determined by the individual participant—a bookmark, a decorative item for display, as a fob for a key ring, etc.
Dates: June 2, 9, 16
Time: 7:00 pm EST
Cost: $45 Member price, $60 Non-member price
Registration: May 5 to May 28 2021
Class Schedule
The workshop will be held in three sessions over three consecutive weeks in June. No kit is available. Instructions and a detailed materials list will be sent to attendees prior to Session 1.
Session 1 – Preparation. A short discussion of the importance and the role of sashes in Lithuanian rural life. Instruction and demonstration of the preparation of a back-strap warp.

Session 2 – Weaving.

Instruction and demonstration of backstrap weaving and of the technique of pick-up.

Session 3 – Finishing off.

Techniques for completing the project and finishing off. Discussion of other weaving methods and materials.
Registration and Payment
Contact us at

Please provide your name and phone number (in case we need to dial you in). Interesting to us, but optional: tell us where you are from and maybe a bit about yourself and why you are interested in this workshop.
If you are not a member and would like to join, please pay the fee through the PayPal link on our members page.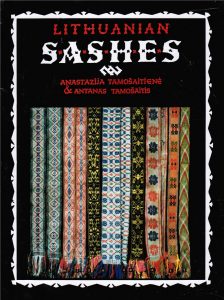 Special Offer: Discount on LTFAI Sashes book for attendees $30 shipping free.
Learn more about the book here.
SOLD OUT
Please sign up here to be notified of future weaving workshops offered by LTFAI.