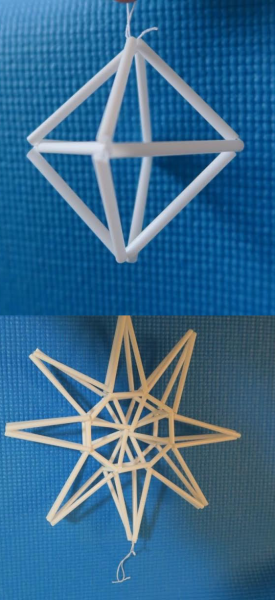 Learn how to do traditional straw Christmas ornaments with skilled artisan Gabrielle Valevicius.
At this workshop she will tell us about the history of these ornaments, show us how-to basics and guide us through the process of making 2 ornaments (a basic form and a star) to hang on a Christmas tree. This class is beginner-friendly: no prior experience is necessary.
A detailed materials list will be sent to attendees prior to the workshop.
Dates:  December 10, 2022
Time:  1PM EST
Cost:  $10 Member price,  $20 Non-member price
Registration:  Nov 30 to Dec 8