National Costume Archive Project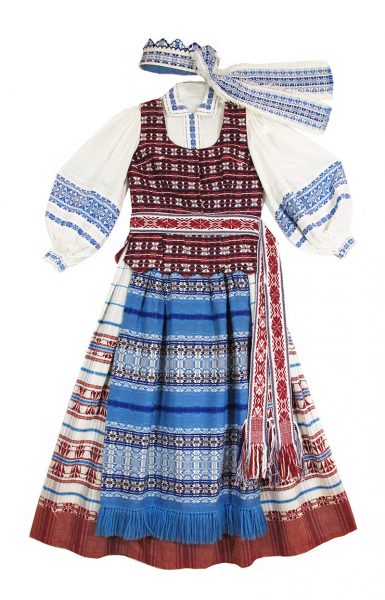 The long awaited National Costume Archive Project is ready to launch!
Our web friendly and searchable digital archive will start with 15 costumes and grow to over 250 over the coming months.
These precious garments have been photographed in detail with supporting documentation and background information.
We encourage you to dive into the archive for a truly remarkable view of Lithuanian costumes woven in the diaspora, and those that the Lithuanian refugees and immigrants brought with them when fleeing the soviet invasion of Lithuania during World War II.
We welcome and await your comments so that our archive can grow and be enriched.
Costume woven by Aldona Vaitoniene, Sash by Danute Staskeviciene
Photograph by Aldona Rygelis, Composite by Algis Norvila