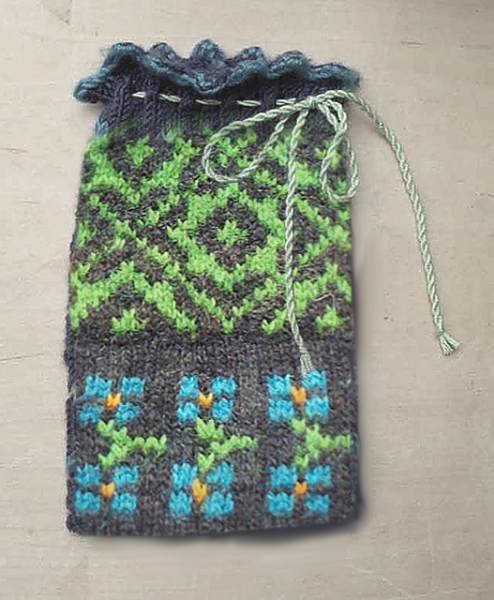 Learn how to do traditional Lithuanian knitting with skilled knitter and LTFAI member Donna Druchunas. Make a cell phone case or coin purse using traditional Lithuanian color motifs.
Donna looked for information on the knitting of her Lithuanian forebears for years, and finally visited the country to learn what she could. What she learned turned out to be a lot! In this workshop, you will learn: The role of Lithuania in Fair Isle knitting, the evolution of motifs throughout the Baltic states, and the connection of Lithuanian knitting patterns to weaving and other folk art.
Kits are available from the instructor. A detailed materials list will be sent to attendees prior to the workshop.
Dates: October 20, 2021
Time: 7:00 pm EST
Cost: $15 Member price, $20 Non-member price, $xx Kit (plus shipping)
Registration: September 29 to October 15
Registration and Payment
Contact us at

Please provide your name and phone number (in case we need to dial you in). Interesting to us, but optional: tell us where you are from and maybe a bit about yourself and why you are interested in this workshop.
If you are not a member and would like to join, please pay the fee through the PayPal link on our members page.
Please pay for the workshop through the Paypal link below.
Coming Soon
Class Participation
Once you have registered, a few days prior, you will receive an email with a link to join the workshop
Make sure to log in 10 minutes before the session in case of any technical difficulties
Please ensure you have all your materials ready