Did you know that April is Membership Month here at LTFAI? We have so much happening:
Annual General Meeting (AGM)
Activity and Volunteer Planning
Membership Renewal Time
We hope you're as excited as we are about brainstorming ideas for the future of LTFAI!
AGM Information
Once again our AGM will be held online. Mark your calendars for 2:00 p.m. (EST) on April 23, 2022.
The session will cover current activities, special projects, our outreach initiatives and an update on our plans to create more opportunities for you, our members, to get involved. We will have an open Q&A session at the end. All ideas and comments are welcome.
After the session, we will send you a link to a form where you can let us know how you'd like to become more involved, whether by volunteering to help out with our events, by sharing photos of your own folk-art creations, writing articles for our website, or in any other creative way you can think of!
Our goal is to create fun activities that we can share amongst ourselves and with others.
To join the session, please sign up here so that we may send you an invitation.
Membership / Renewal
Everyone is welcome but only members are allowed to vote. If you haven't yet, please renew your membership before the meeting.
If you are not a member – please join, we warmly welcome you to our group! You can sign up and pay at the bottom of this page.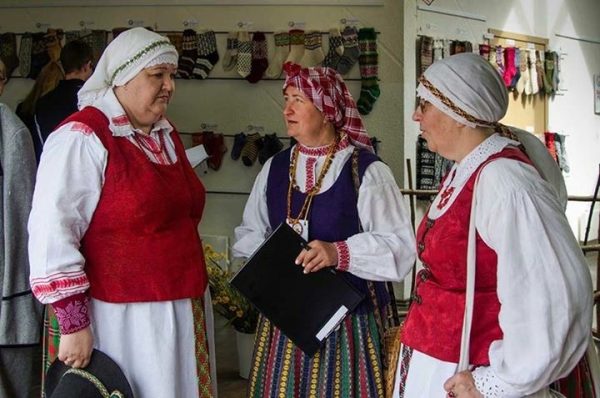 Folk artists in Lithuania, 2017.