Are you ready for an action packed year? Here at LTFAI, we are. We have a full year of online workshops and talks lined up, and we are excited about ideas for several new projects and programs. So check out what's new below, and keep an eye out here for more frequent posts in 2022 than we've had in recent years.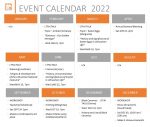 2022 Events Calendar
On our main events page, we have included a calendar showing all of our planned events and we have also listed the details for our paid workshops and free LTFAI talks. Our workshop plans include:
Tapestry weaving
Knitting color work mittens
Straw Christmas ornaments
And we will have free talks about:
Amber
Easter eggs
Weaving
Crosses
Ceramics
Registration for LTFAI Talk about Amber NOW OPEN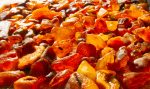 Gintaras – Our Golden Heritage: Gintaras, or Amber, has been important to Lithuanians and Baltic people for millennia. Important in terms of culture, art and symbolism. Learn about various aspects of Amber to bring you to a new and better understanding and appreciation of this beautiful "golden stone".
Date: February 23 2022
Time: 7:00 pm EST
Registration: Register Now