Do you have spring fever yet? We have two special free events coming up soon: 1) A talk about Lithuanian Easter Eggs and 2) Our AGM (Annual General Meeting) — and we'd like to invite you to both.
Easter eggs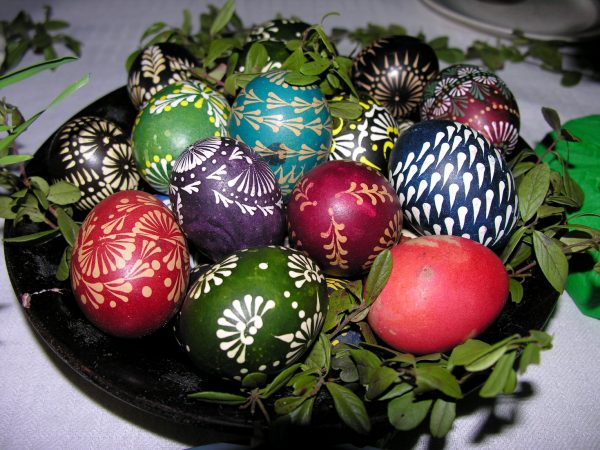 It's almost time to start thinking about decorating Easter Eggs. We'll be having a free online LTFAI talk on Easter Eggs on March 30th. Registration will open a week in advance, so watch our page for a link to sign up. In the meantime, you can read about margučiai, Lithuanian Easter Eggs here.
LTFAI TALK: History and Significance of Easter Eggs in Lithuanian Life: The egg has long been seen as a symbol of fertility and life. Learn about the role of decorated eggs in ancient and modern times. Get to know the customs and decorative techniques specific to Lithuania. (Please note, this is not a hands-on workshop.)
Date: March 2022
Time: 7:00 pm EST
Registration: Opens 1 week in advance.
AGM (Annual General Meeting)
At our AGM we discuss the year in review, talk about our plans for the coming year, vote for board members and discuss and vote on other issues of interest to members. Meetings will be held in English.
One important topic that we will discuss this year is how to provide you–our valued members–more opportunities to get involved. We'd like you to be able to share about your own Lithuanian folk art and crafts projects, and to share your expertise in other areas with LTFAI so we can work together to spread the news about our wonderful Lithuanian traditions.
All current LTFAI members are welcome to bring up topics and are eligible to vote.
Membership renewal will also be due by the AGM.
Date: April 23 2022
Time: 2:00 pm EST
Registration: Members will be notified of how to register in advance.
We look forward to seeing you at these events and working with you throughout the year.